Leadership Team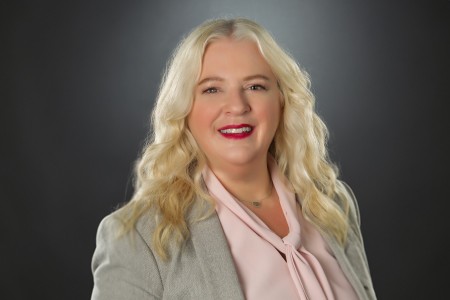 Dorothy Lockhart, MBA, MSN, RN – Market Vice President
Dorothy Lockhart serves as the Market Vice President for CHI Saint Joseph Health Partners. Prior to this, she was Market Director of Care Management at CHI Saint Joseph Health Partners from April, 2015 – November 2019. Over the last four years she has developed and implemented successful population health initiatives including; episodes of care, value-based agreements and total medical spend management. She works collaboratively with payers, employers, and providers to ensure quality care and lower cost. She has demonstrated positive financial outcomes in total medical spend and improved quality in episodes of care for commercial, Medicare and Medicaid populations.
Dorothy has worked in health care for over twenty years in ACO management, transplantation, community health, skilled nursing, insurance case management and utilization review. She serves on the Board for the Kentucky Circuit Court Clerks' Trust for Life and is a proponent for organ and tissue donation, education, and awareness.  Dorothy is the dedicated mother to four children.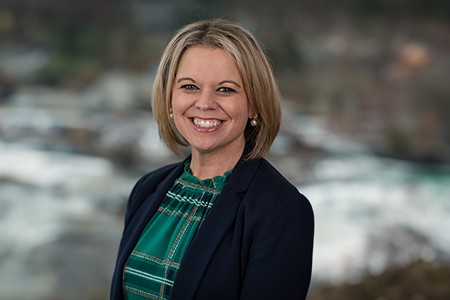 Shannon Nally, MSW – Market Director, Employer Strategy and Relations
Shannon is the Market Director of Employer Strategy and Relations for CHI Saint Joseph Health Partners. Shannon began working with Health Partners in 2014 as the first Outpatient Care Coordinator. Shannon used her knowledge of systems management and organization to help build and strengthen affiliate relationships between Health Partners and valued partners in Kentucky. Shannon's understanding of insurance, network inadequacy and relationship building has given her the expertise needed to grow the Clinically Integrated Network. Shannon's passion surrounding care management stems from her 10 years of experience working in child welfare, family practice and from serving for six years on the Health Partners clinical team. She saw firsthand how care coordination and disease management can impact a patient's well-being and trajectory.
Involved in her faith and local community, Shannon has served on multiple boards in the Central Kentucky area. In her time off, Shannon enjoys reading, traveling and spending time with her family and their yorkipoo, a rescue named Oliver.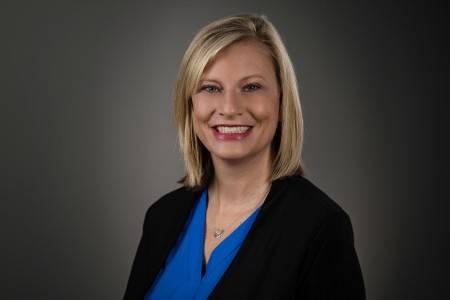 Kristen Goble Brown, MHA, CSPPM – Director, Operations
Kristen Brown is the Director of Operations for CHI Saint Joseph Health Partners.  Prior to this, she was an Ambulatory Operations Director with UK HealthCare where she served in various health care management and administrative roles, with the last several years dedicated to the growth of UK HealthCare's department of Ambulatory Services.  That role included a breadth of operational responsibilities including: access improvement to high quality care, fiscal planning and responsibility, facilities management, patient satisfaction, and staff and faculty engagement.  She was also responsible for a 170,000 square foot shopping mall converted into a multi-disciplinary healthcare facility in Lexington, Kentucky.  She has presented in national conferences on improving patient access, and published regarding staff and faculty engagement.
She volunteers for Commerce Lexington, provides administrative support to the Board of the Lexington Dream Factory, and formerly held board positions with the Manchester Center and the Kappa Delta Sorority Chapter Advisory Board.  Past committee/volunteer work has included the American Cancer Association, the Leukemia & Lymphoma Society, and the Downtown Lexington Corporation.  On a more personal note, she is the mother of twin boys that look nothing alike, and has a golden-doodle named Cawood, named after the legendary voice of the Wildcats.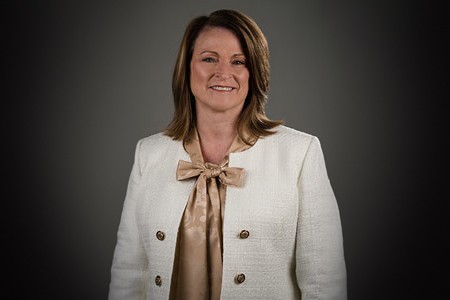 Pam Thompson, BSN, RN – Market Director, Care Management
Pam is the Market Director for Care Management for CHI Saint Joseph Health Partners. A proud Kentucky Wildcat, Pam received her BSN at the University of Kentucky in 1988. Pam began her journey with CHI Saint Joseph Health Partners in 2014 as one of the first clinical team members. Pam pulled from over 30 years of nursing experience, including hospital, home health and family nursing to help strategically formulate clinical protocols, best practice work flow, and patient outreach for population health and disease management.
As a breast cancer survivor, Pam is passionate about preventative health screenings, making her a perfect fit to lead the population health team in Central Kentucky. Pam's greatest joy comes from spending time with her family.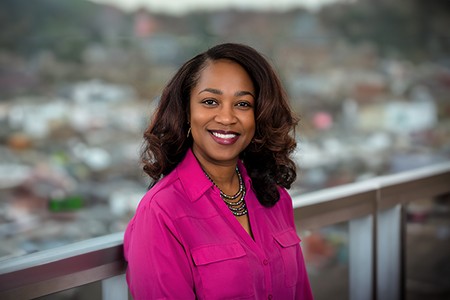 Russelyn Cruse, BSN, RN, CCM – Program Manager, Quality Improvement
Russelyn serves as Program Manager, Quality Improvement at CHI Saint Joseph Health Partners. Prior to joining Health Partners she worked in Care Management/ Disease Management at Humana Military Healthcare for 9 years. Russelyn earned a Bachelor of Science in Community Health from Georgia Southern University before earning a second Bachelor of Science in Nursing at Eastern Kentucky University.
Her healthcare experience includes medical billing, managed care, public health, critical care, case management and disease management. Russelyn is an advocate for blood donation and enjoys mentoring youth, travel, and reading.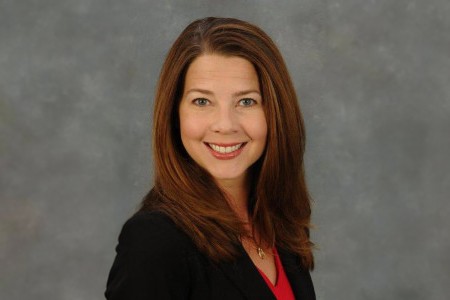 Emily Cox, PharmD, RPh – Managed Care Pharmacist
Emily is a Managed Care Pharmacist for CHI Saint Joseph Health Partners.  Emily obtained her Doctor of Pharmacy degree from the University of Kentucky's College of Pharmacy.  Emily has over 20 years of clinical and patient care experience, with five of those years spent managing drug optimization and outcomes for Toyota Motor Manufacturing Kentucky's worksite pharmacy.
Emily lives in Georgetown with her husband and two children.  When not at work, she can usually be found on the bleachers cheering on her children.  She also enjoys vacationing at the beach, reading, and spending leisure time with friends and family.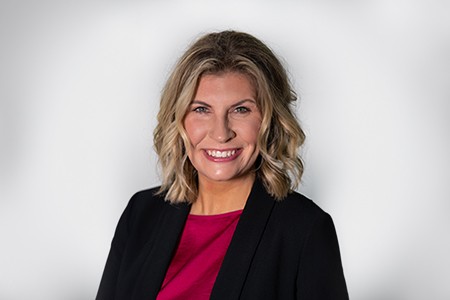 Megan Mainous, BSW – Network Development Specialist
Megan Mainous, BSW, serves as Network Development Specialist for CHI Saint Joseph Health Partners. Prior to joining Health Partners in January of 2023, Megan led a multitude of skilled nursing facilities throughout Kentucky serving as a Director of Business Development. Megan's work in post acute care began in 2008 assuming roles as a social worker and clinical liaison, with the last several years serving in business development. 
When Megan is not working she is spending time with her husband and two daughters. She loves to volunteer within her local school system. One of Megan's favorite pastimes is boating on the lake with her family.