Our Approach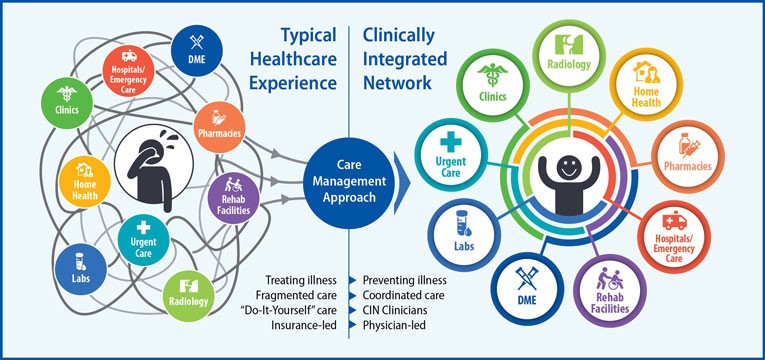 Our innovative care management strategy centers on the primary care component of health care. It is critical that primary care providers are connected seamlessly with all network providers, each with access to the tools and resources they need to provide the right care, at the right time, in the right place.
This connection allows providers to make well-informed clinical decisions. We touch every aspect of our patients' health by maximizing their experience with providers at all levels of care, and focusing attention on optimizing health, versus illness and disease.
Our strategy has three primary components: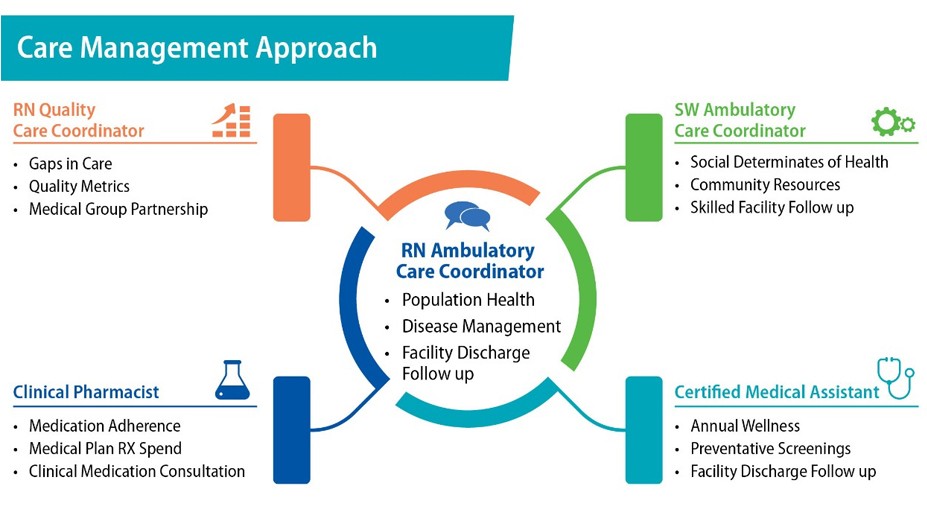 Multidisciplinary Team
Alongside your provider, our local multidisciplinary clinical team members engage, educate and assist your patients using population health management strategies. Team experts include:
Registered Nurse Ambulatory Care Coordinators

Providing additional needed attention to high risk patients with chronic illnesses

Social Worker Ambulatory Care Coordinators

Supporting patients' needs such as support for housing, transportation or medications

Ambulatory Care Pharmacist

Providing a wide-range of services including investigating lower cost options to increase patient medication adherence

Ambulatory Care Coordination Assistants

Facilitating care coordination for patients discharged from hospital

Care Coordination Assistants

Scheduling patients for preventative screenings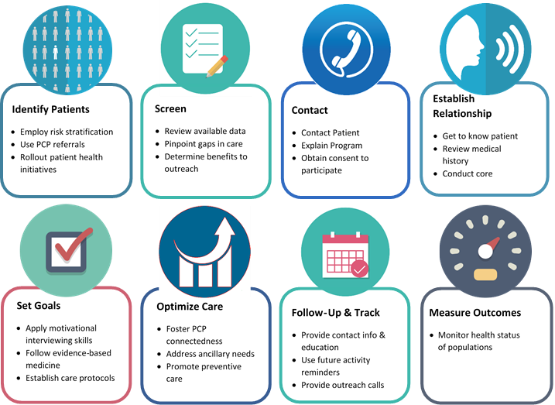 Population Health Management
Our proactive application of strategies and interventions to defined groups of individuals across the continuum of care improves the health of those individuals at the lowest necessary cost.
Improve access to care
Assist in the coordination of patient transfers between environments of care
Manage 90-day episodes of care
Reduce hospital readmission rates
Collaborate with the provider practice to identify and schedule needed prevention screenings